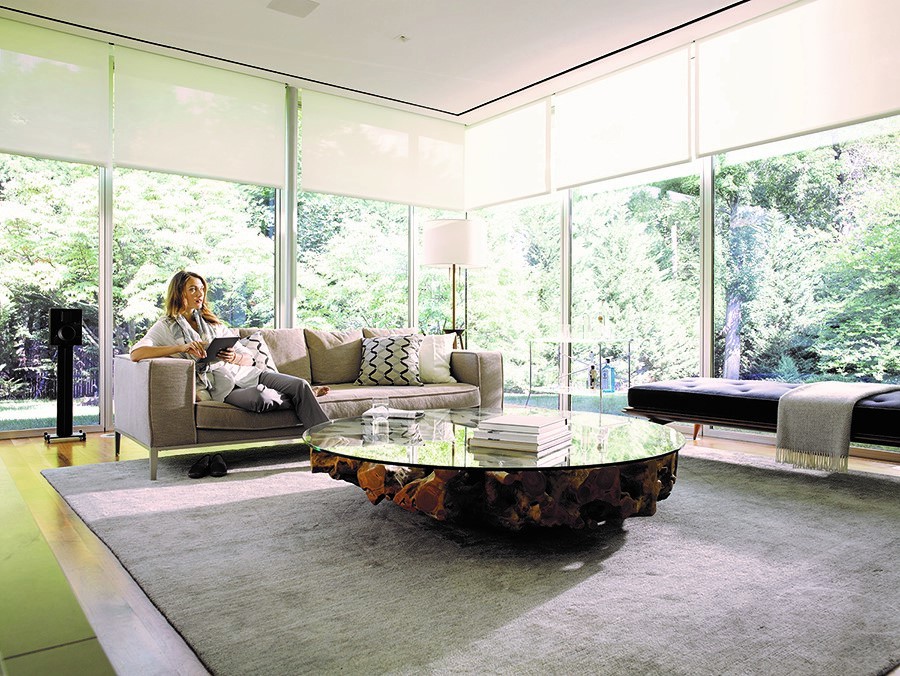 With so many types of motorized shades on the market, selecting the right one can feel overwhelming, especially if you don't know the differences.
In this blog, we will discuss the differences between single roller and dual roller shades, why this distinction matters, and what that means for your Dallas, TX home.
See also: Why Smart Window Shades Are a Great Addition to Any Space
What is a roller shade?
Single or double, roller shades are made up of a panel of fabric rolled on a rod that is fixed to the top of a window frame.
Unlike traditional drapery or blinds, roller shades are designed to be compact, so they can be completely invisible when rolled up. This is especially beneficial for rooms with floor-to-ceiling windows, where you don't want shades detracting from the view outside.