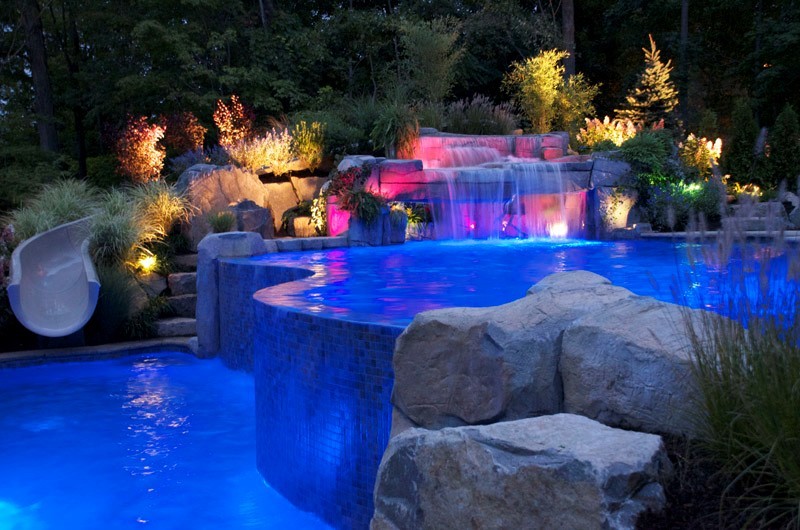 Are you looking to spice up your outdoor spaces? With the warmer spring weather in Dallas, it could be the right time to add dramatic outdoor lighting to your pool, patio, and landscape.
According to a recent survey by the home design website Houzz, 45% of landscape design projects incorporate some outdoor lighting components. Why? Outdoor lighting can extend your outdoor entertainment well into the warm Texas spring and summer evenings, and set just the right tone and mood for you and your guests.
Interested in hearing more? Let's explore how outdoor lighting and lighting control can make your outside time more fun in the seasonal months ahead.
SEE ALSO: A Quick Guide to Outdoor Sound Systems

Accenting Your Outdoors
There are many ways to add flair to your outdoor spaces. LED lights can illuminate pathways in your patio and through garden areas. Up-lights can add a dramatic effect to parts of the home, in the front and back, and at the street level at stanchions or gates. They can also illuminate trees and bushes, drawing the eye to the view you want to stage when the sun goes down.