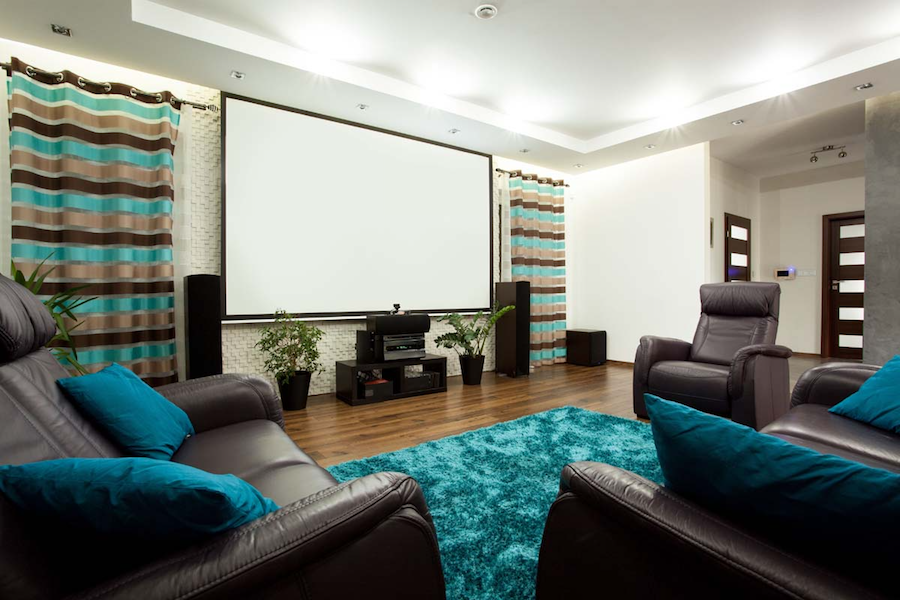 If you're thinking about installing a home theater system in your Southlake, TX residence, there's one major concern you may not have considered. No, we're not talking about how you can watch beautiful 4K content, or how you can achieve the best 3D surround sound possible. It's even simpler than that – we're talking about how you can minimize ambient light and glare as part of your viewing experience. In this blog, we'll take you through different technologies that can help prevent washed-out picture in your space. Read on for more.
See Also: How to Choose the Best Screen for Your Home Theater System
Smart Lighting Design
The way your lighting is designed can have a big impact on the amount of glare you see on screen. All fixtures should be pointed away from the screen, so the image won't be overpowered by them. Moreover, you should have zone controls implemented, so that you can control the lights around the screen separately from the ones in different parts of your theater space.
Motorized Shades