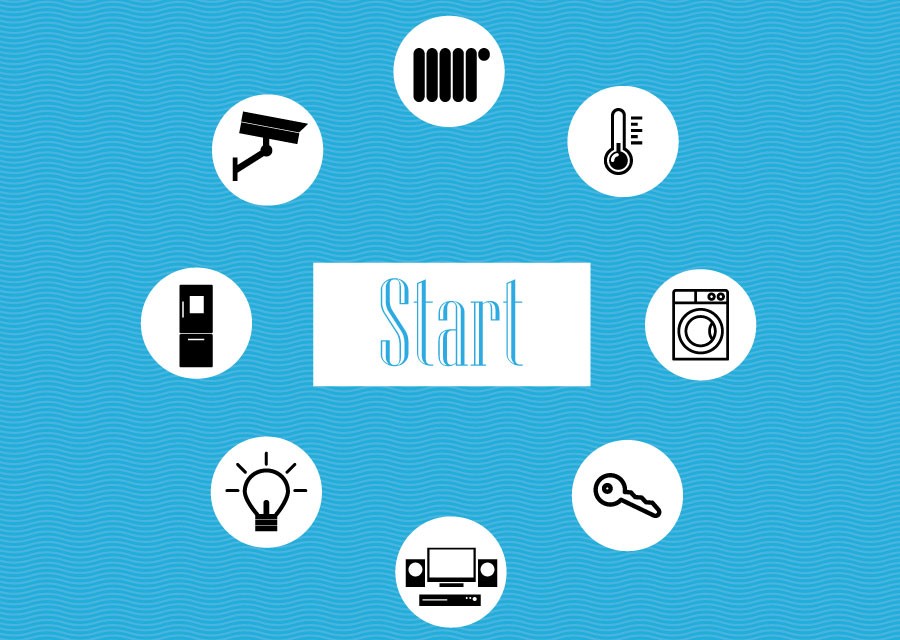 Smart home technology is rapidly growing in popularity. Now, you can add everything from intelligent thermostats to automated lawn water systems to even smart washing machines! With so many options to choose from, how do you create the system that will give you the best bang for your buck? Here's our approach to designing the perfect smart home systems for our Texas clients throughout the greater Dallas area.
1. Decide Your Goals
People start smart home projects for lots of different reasons. What about the automated lifestyle appeals most to you? Here are a few of the biggest advantages that our clients often pursue:
Green Home: Technology is often associated with wasteful energy consumption, but the right devices can actually help reduce your carbon footprint! If you want to lower your monthly energy bill, we recommend starting with a smart thermostat, lighting control, and motorized shades. This trifecta works together to maintain the sweet balance of comfort and energy efficiency in your home.
Stronger Home Security: With smart home automation, you don't have to limit yourself to the standard home security systems. Instead, smart home security can use everything from your lights to your motorized shades to your home surveillance cameras to help keep your home safe and secure.
Greater Comfort: If you want a home that works 24x7 to keep you in comfort, there are a few smart home technologies that should be at the top of the list. Start with a smart thermostat that will keep every area of your home at just the right temperature. Add in a multi-room music system so that you can enjoy your favorite playlist wherever you are. A motorized shading solution will keep the sun from blazing right in your eyes while you're relaxing with a good book—just pull out your phone, press a button, and the shades will lower to block out the sun.
Interior Design: You might assume that technology just serves to clutter up your interior design with cords or remotes, but it can actually help enhance the look and feel of your home. For example, with lighting control, you can create lighting scenes that highlight artwork or architecture. You can add hidden TVs and speakers that give you great sound and visuals while remaining out of sight until you want to enjoy a show or music. And best of all, you eliminate the need for unsightly wall clutter like light switches or volume knobs because everything is controlled via your smartphone, tablet, or voice.
SEE ALSO: How to Use Smart Lighting to Boost Your Interior Design
2. Decide on DIY or Professional
Many smart devices now are being marketed as DIY-friendly—the sort of devices you can just plug in and enjoy! And if you are satisfied with very basic functionality, that approach may be sufficient for your needs. But if you want a cohesive system that works reliably and can easily achieve all of your goals for your smart home, it's best to bring in a professional. Smart home automation integrators like DB Media Solutions are experts at designing and installing all these different types of technologies, from home theater systems to smart security.
When you work with a professional integrator, they'll be able to connect all of the smart devices into one easy-to-use system that works together to make your home more efficient, comfortable, and beautiful.