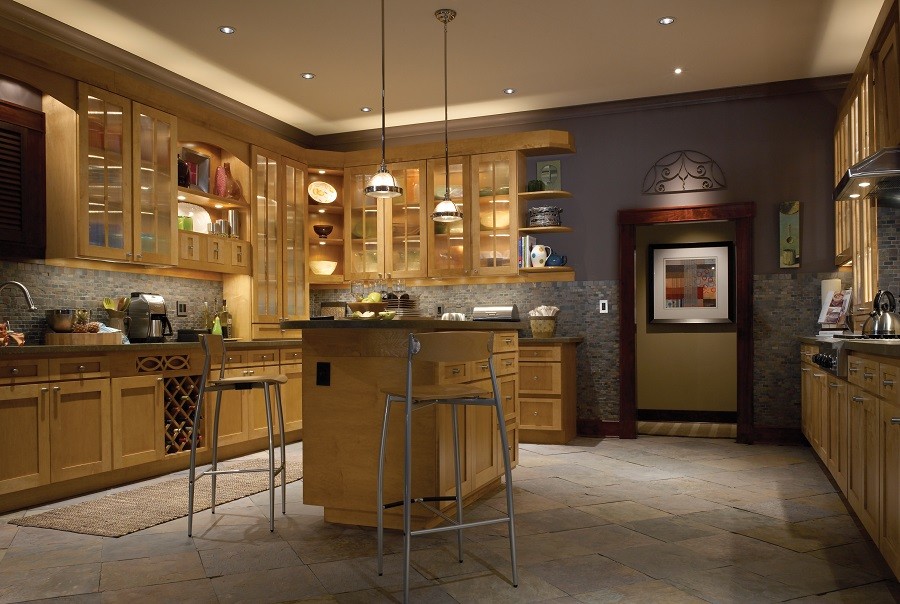 Developments in smart technology have changed the way we interact with our homes. Whether you're investing in full automation or smart lighting, it's all about creating intuitive solutions that make your space more beautiful and efficient. Since it's one of the easiest to install and it involves technology we use every day, home lighting control is usually one of the first smart systems embraced by homeowners. In this blog, we'll take a look at some of the ways it helps you upgrade from the traditional wall switches cluttering up your Southlake, Texas home.
Dedicated Touchpad: Instead of dealing with a handful of switches on the walls, all of your fixtures can be accessed from a user interface on a dedicated touchpad. At the press of a button, choose the room you want to manage and which fixtures you'd like to adjust. You can either turn lights on and off or change their intensity. With a Vantage system, you can adjust lights from 0-100% to find the setting you like best.
Mobile App: If you already have a smart device that you're comfortable with, you can use that instead of a touchpad. The same interface found on your touchpad can be used on a smartphone or tablet. The mobile app also comes with one huge perk: remote access.
You can access your home lighting control system even when you're away. Notice that you left a light on when you left the house? You can turn it off using your phone no matter where you are.
Sensors: Occupancy sensors have been used in commercial lighting for years, but are just recently transitioning to the residential market. If your home lighting control system realizes that a room has been unoccupied for an extended period, all the lights can automatically turn off.
Daylight sensors are also used. These types of sensors work by 'stabilizing' the amount of light in a room. Once natural light reaches a certain threshold, your lights will dim or shut off to avoid using artificial light when it's not necessary.