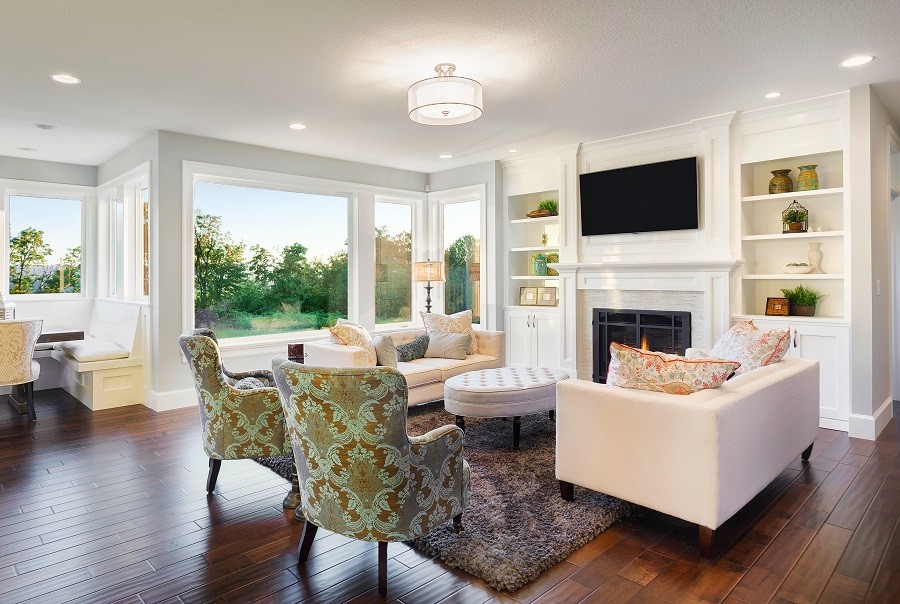 As you prepare to renovate your Southlake, Texas home or begin construction on a new one, what details are most important to you? So far you've likely decided on which architectural style you prefer and the way you'd like to design your interior spaces. Usually lost in all the commotion is a comprehensive plan for your technology. You could bring it all together with a smart home automation system that makes your home more beautiful and efficient. Below we'll take a look at some of the biggest perks of building a smart home.
SEE MORE: How Does Automation Enhance Your Lifestyle?
1. Make the Technology in Your Home More Efficient
The primary reason to invest in smart home automation is efficiency. Placing control of all your technology under one system makes it easier to manage it. From the same touchpad or tablet, you can adjust your lights, music, and thermostat. A unified front also lets your technology work hand-in-hand. For example, in the case of a fire, your security system communicates with your lighting. Once the alarm goes off, the lights turn on to guide the way to the nearest exit.
2. Reduce the Equipment Clutter in Your Home
Even if your primary focus is aesthetics, smart home automation can be a great design partner. By centralizing control of your technology, you can reduce some of the clutter in your home. With smart lighting, switches and dimmers can be taken off the wall. Through your audio video system, you can place all your source components –including Blu-rays and media servers—in a dedicated AV closet instead of keeping the equipment in each room.
3. Eliminate Energy Waste With Smart Control
There are a variety of ways smart control ensures your energy doesn't go to waste. For most homes, air conditioning and heating represent the brunt of energy expenses. Your smart home is built to take the load off your HVAC system. Shades close automatically during the hottest times of the day to help cool down the house. You can also set different temperature presets for certain times. So when you're away from home, the thermostat goes up to use up less energy.