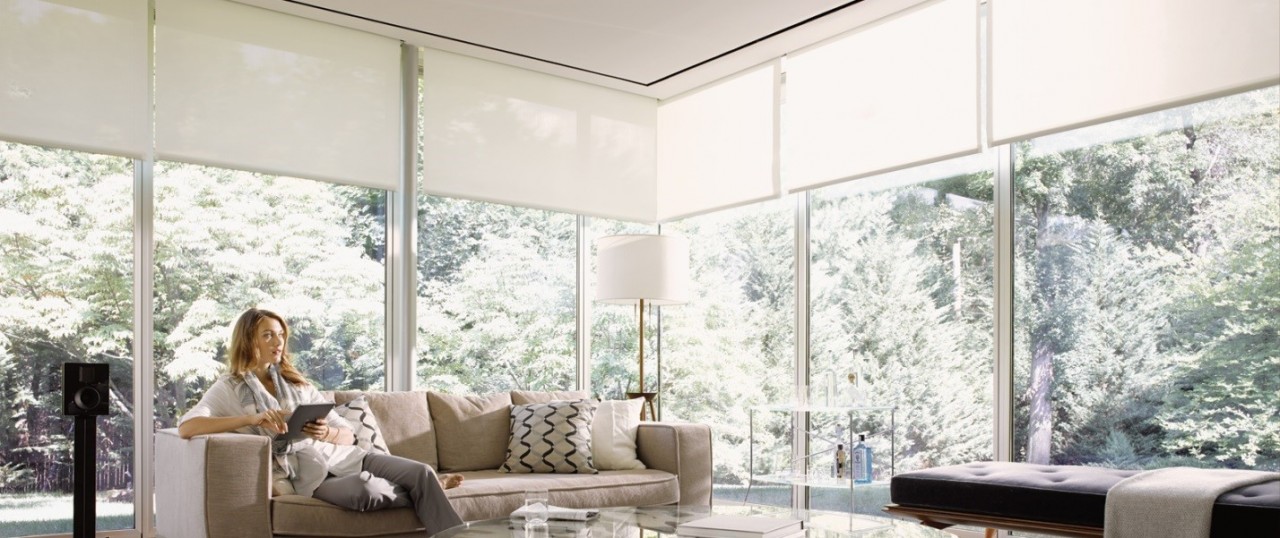 Extraordinary floor-to-ceiling windows and glass walls have become the norm for modern homes these days. The glass panes are optimal for scenic views and letting in the day's natural lighting. But often, they can be a hindrance for privacy and let in the sun's ray that might damage your interior décor. Motorized shades can easily solve the issue, and provide a comfortable and practical feel to your living area. Read on to learn why smart window shades are the perfect fit for you Dallas, TX home.
SEE ALSO: WHICH TYPE OF MOTORIZED SHADES IS RIGHT FOR YOU HOME?
Motorized is the Way
Your lofty windows are stunning, but perhaps not when you're attempting to manage their shades. You want to lower them with ease when the sun is directly hitting your living room, or open them up without thinking twice in the morning. With regular shades, the latter would be a tricky feat to accomplish without spilling your coffee. But motorized shades take the difficulty out of the equation; all that's required is the push of a button. And if you know certain hours of the day you'd like the shades adjusted, then you can set them to work automatically without another thought to it.
Blend In or Stand Out
When enjoying the view from your glass walls or high window fixtures, normal blinds and shades can be distracting. They don't blend well with the rest of your interior, and often still prove a noticeable problem when you pull them out of the way. Specific motorized shades, such as roller or honeycomb style, will ensure that when they are drawn up – you won't realize they are there until you lower them back down. These shades roll up into the wall above the window, disappearing completely until you are ready to have them back. Want the added decoration that lovely patterns and fabrics motorize shades can offer? That's always an option too. Whatever fits your home's design and your taste, there is a window treatment style for you.
Doubling up
Often, we want the best that both worlds can deliver – and choosing for elegant glass windows shouldn't be any different. With motorized shading, you don't have to compromise. In one room, you might wish for privacy as you read or lounge about on the sofa. But other days, you want to enjoy the view and the sun's light. Blackouts shades might be a great option for when your family is watching a film in the living room, but not when you have guests over the next day. Double roller shades are the ideal solution. Dual-shading means two shading styles and two options to always have on hand for your window treatments. Choose between UV ray protection, view preservation, blackout, and more. Now you can determine the lighting and ambiance of every room of the house with ease and without settling.