Brands
The Leaders of Design & Innovation
Meet the companies that we call partners. They form the foundation of our product specifications thanks in part to their best-in-class performance, breadth of product offering and ongoing technological innovation.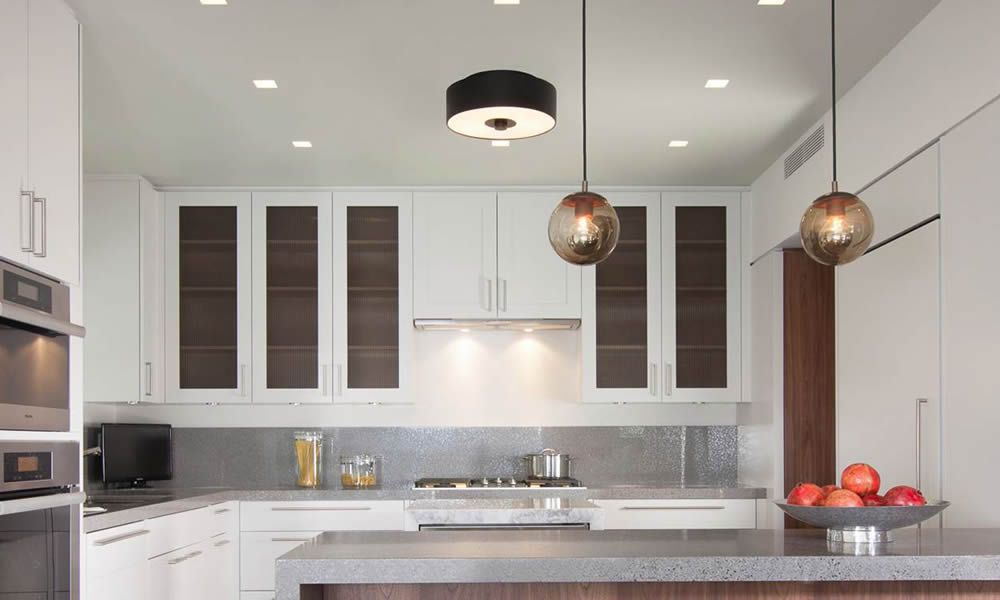 As the first smart home automation company to embrace mobile technology for control inside and outside the home, Savant is a leader in innovation. The brand helps to cultivate the ultimate luxury lifestyle with personalized control of your entire Westlake-area home, business or yacht from an intuitive mobile app, high-resolution touchscreen, elegant remote or by voice activation. Savant offers any user the unparalleled convenience of controlling your lighting, motorized window shades, entertainment, pool and spa, security and more from a single platform no matter where you are. Set distinctive scenes that mold to your every mood and transform your Texas home into a coveted entertainment hotspot at the touch of a button. Whatever you imagine, Savant can help make it a reality.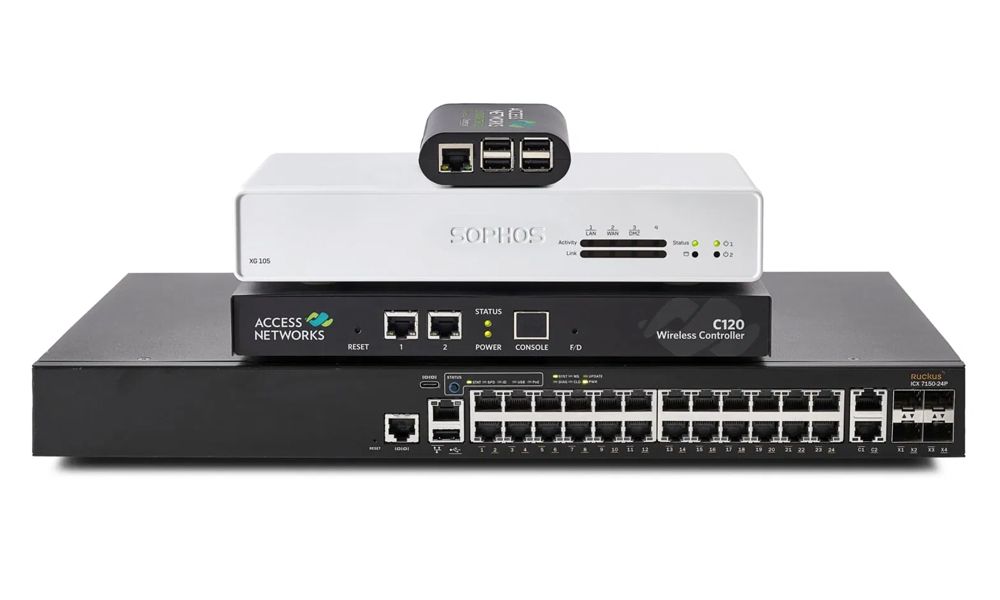 What started out as a response to a growing market trend, Access Networks evolved into the largest residential managed network service provider in America. After discovering that over-the-counter networking devices were no longer meeting the demands of the connected lifestyle, founder Hagai Feiner started Access Networks in 2003 to revolutionize connectivity in the home with intuitive enterprise-grade solutions. Today, Access Networks is the leading provider of advanced, enterprise-grade, plug-and-play networking solutions for the automated home. As the only residential network provider that uses true enterprise-grade networking equipment, Access Networks is dedicated to designing, deploying and maintaining a sophisticated and custom-tailored network that stays invisible while ensuring premium performance, reliability and unwavering security around the clock.
Acurus and Aragon are wholly owned brands of Indy Audio Labs. Acurus was originally founded in 1993 by Mondial Designs as a more affordable alternative to its critically-acclaimed Aragon brand. Indy Audio Labs was founded in 2009 by an audio electronics engineer and a physicist who saw a vision for an affordable set of home entertainment products that bring together professional-grade audio performance, state-of-the-art control and connectivity, and simplified access to today's content sources. Indy Audio Labs manufactures all of its audio components in the USA using custom fabricated parts and assemblies based on its proprietary electronics, mechanical, and software designs. Our technology solutions in high performance audio are completely unique with rock-solid reliability. Indy Audio Labs prides itself on remaining true to the original mission of Acurus – delivering "Accuracy from the US".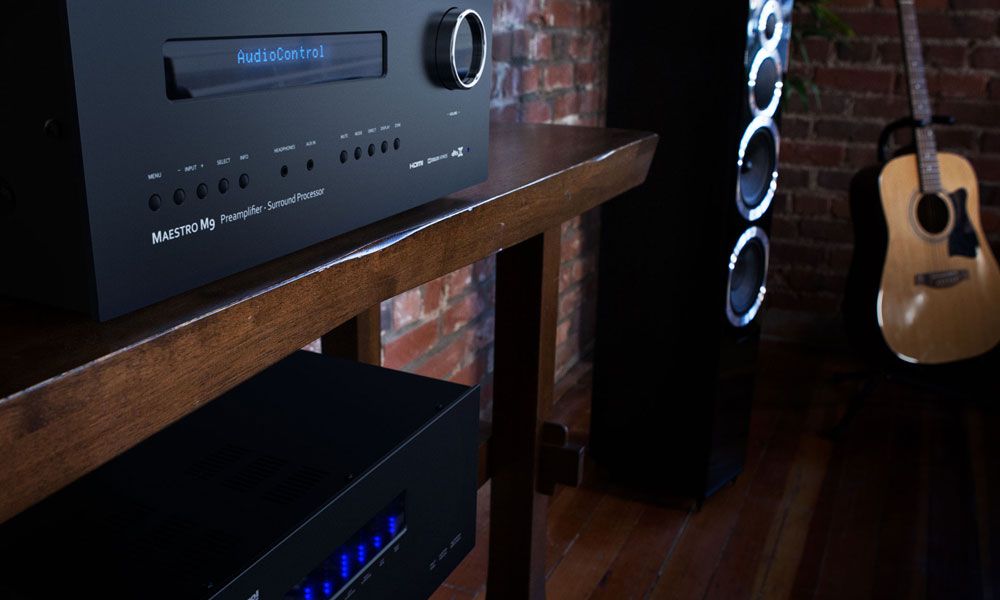 Over the last 40 years, Audio Control has focused on "making good sound great" through their lines of amplifiers, receivers and preamplifiers. Unlike some other audiophile brands on the market, Audio Control does not just focus on amped-up specs. Their goal is to improve customers' lives by delivering stunning audio that lets them recreate a concert hall or theater environment in their own home. As the heart of your home theater, their receivers deliver fully immersive sound as well as 4K video resolution. Knowing how important it is to get high-performance audio beyond a few dedicated rooms, they have a full line of multi-zone amplifiers that deliver excellence throughout your house. Even outdoor applications aren't out of the question with their powerful line of 70-volt amplifiers.
Imagine a way to see, sense, and share the intangible. It's what happens when big data becomes knowledge. When images become insight. And when experiences come to life. That's what Barco is all about. In a world where data and rich content are expanding exponentially, we empower you with impressive visualization and innovative collaboration solutions to help you make meaningful connections. For us, it's you – the customer - that counts. We help you achieve your goals, whether it's protecting the health and safety of millions, creating magical moments, or supporting people to work smarter together. We help you get the most out of what you do every day. So together, we create brighter outcomes, around the world.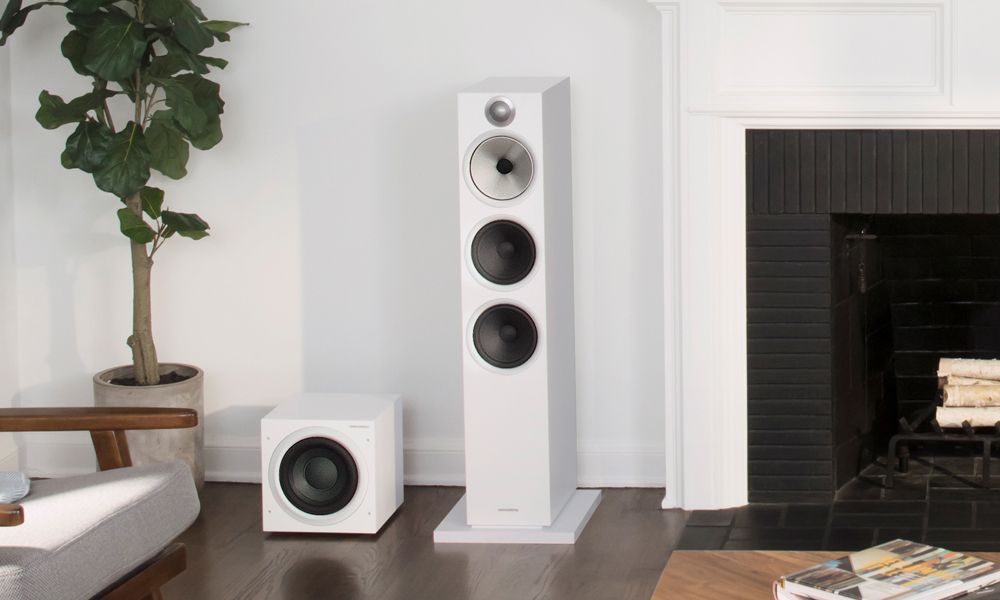 Universally loved by audiophiles and recording professionals, Bowers & Wilkins is believed by many to offer the best loudspeakers in the world. They are so synonymous with luxury sound that they're the official audio solution for all Jaguar car models. For more than 50 years, they have been the standard bearers in the hi-fi world through handcrafted speakers, superior grade materials and industry-leading audio engineering. They introduced the use of Kevlar and Diamond for the ultimate in pure, striking sound reproduction, and their audio engineering delivers expansive depth and clarity. Despite being best known for their flagship loudspeakers, B&W now offers the same exacting audio standard to their line of headphones, subwoofers, architectural speakers and even their stylish wireless speakers.
Cisco Systems Inc. is the world leader in networking for the Internet. The company was founded in 1984 by two computer scientists from Stanford University seeking an easier way to connect different types of computer systems. Today, Cisco solutions are the networking foundations for service providers, small to medium business and enterprise customers which includes corporations, government agencies, utilities and educational institutions. Cisco's networking solutions connect people, computing devices and computer networks, allowing people to access or transfer information without regard to differences in time, place or type of computer system. If anyone can lay claim to a 'heritage' in an industry as young as global networking, then it is Cisco. Not only does 85 percent of Internet traffic travel across Cisco's systems, we also use the Internet to run our own business online, from product orders and inventory management through to staff communications and travel expenses. So as you explore the possibilities for your business, start at the beginning. Cisco Systems built the Internet so we know exactly what it takes to get your business online. Take advantage of our experience and knowledge to get the Internet working effectively for your business.
Coastal Source stands for something radically different from mass-marketed landscape lighting and outdoor audio products. Their mindset is "do it once, do it right." Rather than creating solutions that inevitably fail over time, Coastal Source designs and engineers high-end landscape lighting and outdoor audio solutions that are created for superior function and durability—even in the harsh salt spray of coastal environments. Founded in 2003 and headquartered in New Jersey, Coastal Source combines more than 50 years of hands-on industry experience to deliver a patented landscape lighting system that features bullet lights, path lights, well lights, step lights and more that withstand the elements and enhance pleasure, safety and curb appeal. Their high-fidelity outdoor audio products feature 2-way and 3-way ellipse bollards, modular bullet speakers and concealed rock speakers that deliver rich, full coverage while blending into your gardens and foliage.
Experience a revolutionary low voltage lighting system that not only elevates the look and feel of your Westlake spaces but enhances the lifestyle, productivity and wellness of those it touches. Colorbeam strives to deliver a better lighting experience for everyone in the residential, commercial and hospitality markets with their vast line of tunable, dimmable indoor and outdoor lighting products. Colorbeam's innovative proprietary low voltage technology drives the beauty and simplicity of their wide portfolio of flawlessly dynamic lighting fixtures that are unrivaled in quality and effortless to control.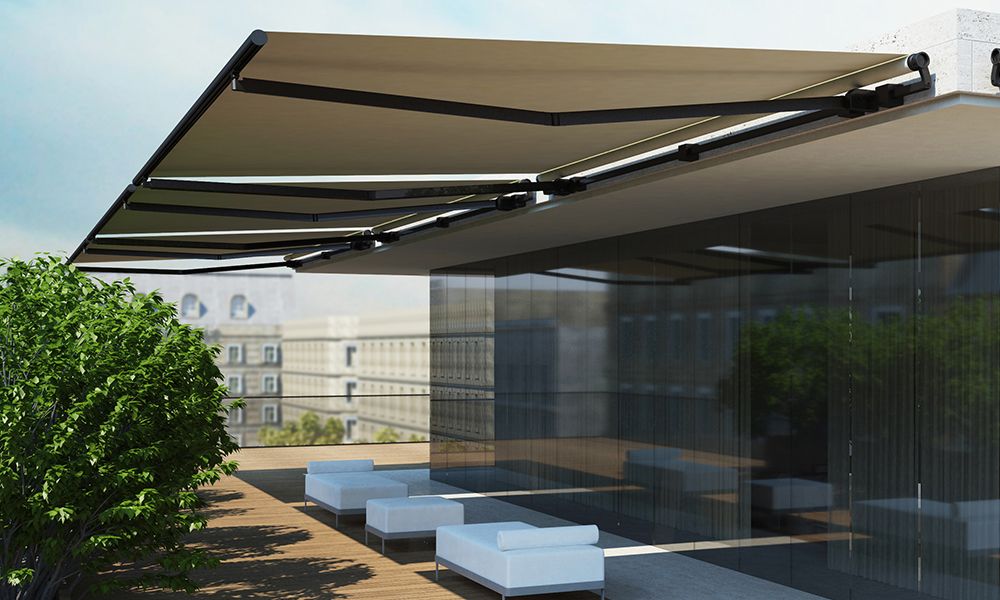 Corradi is an Italian Company dedicated to bringing vitality and functionality to outdoor spaces. Creating a Corradi Outdoor Living Space becomes an easy reality with our American manufacturing branch, Corradi USA, based in Dallas TX. Whether you are enhancing the operational charm of the outdoor comforts of home or expanding the atmosphere of an energetic commercial establishment, Corradi has the creative solution to your Outdoor Dream Space. Italian Design, Innovative Thinking and Worldwide Collaboration comprise the latest Shading Technology with components manufactured in Europe and America – Fabricated in the USA.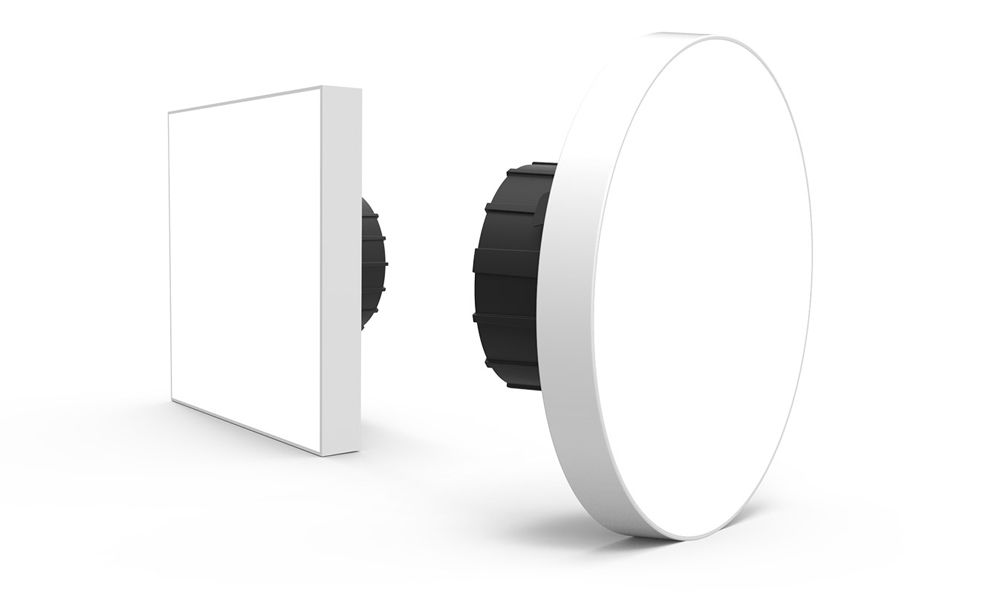 DMF began as a small family business founded 30 years ago by an electrical engineer in his Southern California garage. Since then, we've become a major recessed LED lighting manufacturer with supply chain logistics and a national network of warehouses and suppliers. That allows us to deliver our recessed LED downlighting products exactly when and where they are needed. Our aim is to make intelligent, future-focused lighting solutions widely accessible to the markets we serve, and we're realizing this goal by hiring industry leading industrial designers and engineers, while simultaneously building out our cutting edge facility in Carson, California. Throughout our three decades in business we have maintained a customer-first approach anchored by the quality of our products and the uncompromising service delivered by our team. We pride ourselves on doing what's best for our customers and exceeding their expectations.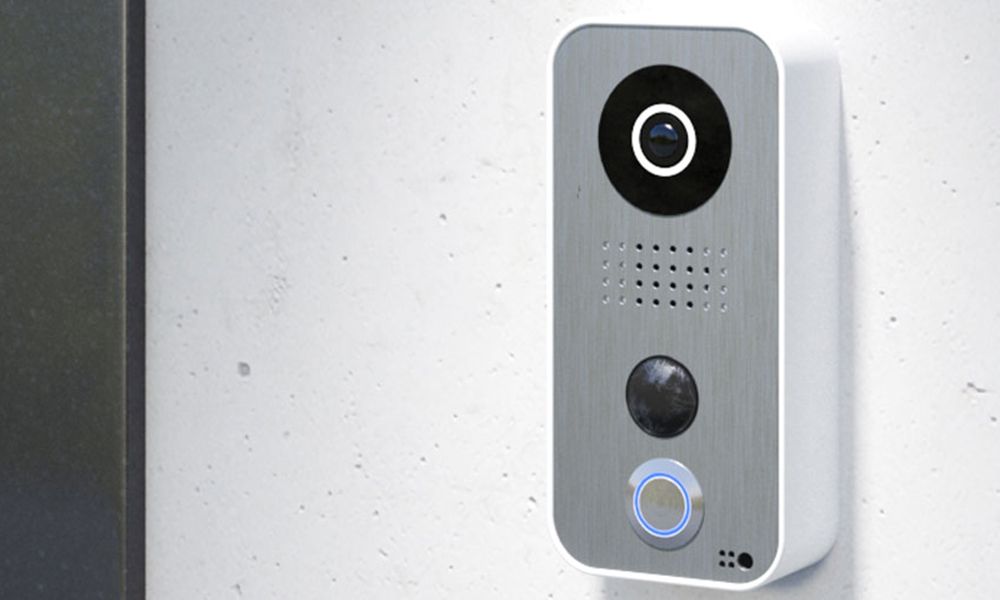 DoorBird stands for the combination of exclusive design with the most innovative IP technology in the field of door communication. Our products are made from precious metals and manufactured in Germany according to the highest quality standards. The design is pure, straightforward and smooth. Due to the consistent development and application of IP technology DoorBird products are top notch in the industry. In terms of quality, speed of push messages, voice and video, DoorBird IP Video door stations are the leader when it comes to innovative technology and design. Because of our specially developed encoding, packaging and transport technology, only 450 KBit/sec are needed for an excellent audio and video quality. DoorBird works reliably even if your smart device has only moderate internet connection. The first product in series production quality was delivered in 2009. Today, we supply door communication products for both single-family homes and large residential complexes all over the world and continuously develop innovative solutions for smart door communication.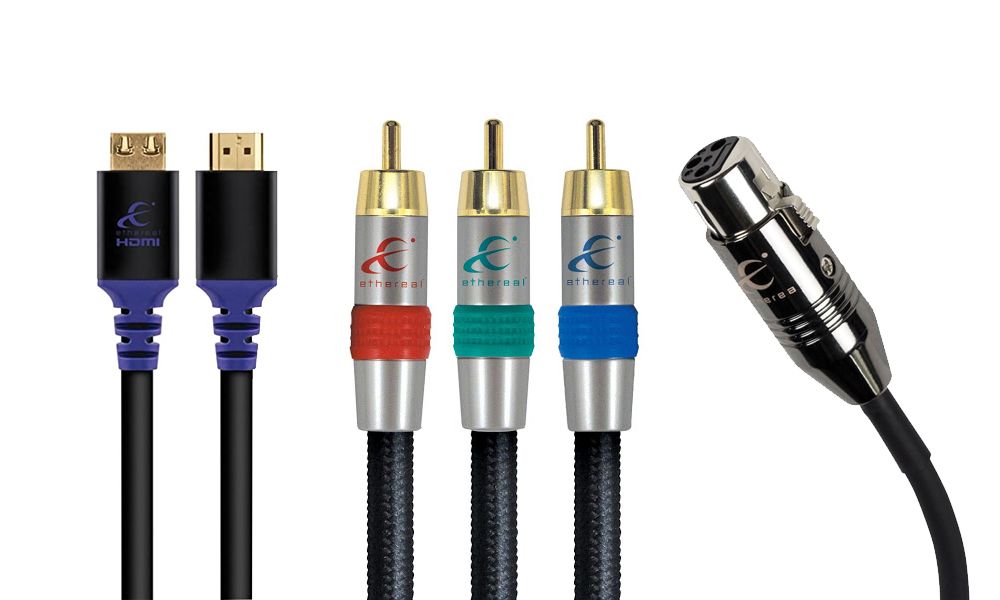 Since the inception of HDMI®, Ethereal by Metra Home Theater Group has been leading the march for higher quality cables and problem solving solutions to continuously offer more reliable HDMI® connectivity options. Metra Home Theater Group's investment and strong commitment to research and development of cutting-edge solutions has made Ethereal a pioneer in HDMI® cable technology. Metra's engineers work directly with industry leaders to design affordable, high quality and reliable home theater products, trusted by AV professionals around the world. Ethereal is known for providing the longest cable lengths that support 4K / HDR technology at 24Gbps. Ethereal products are designed for custom integrators and home technology professionals. Many of the products come in simplified, resealable poly-bag packaging that allow for easy storage.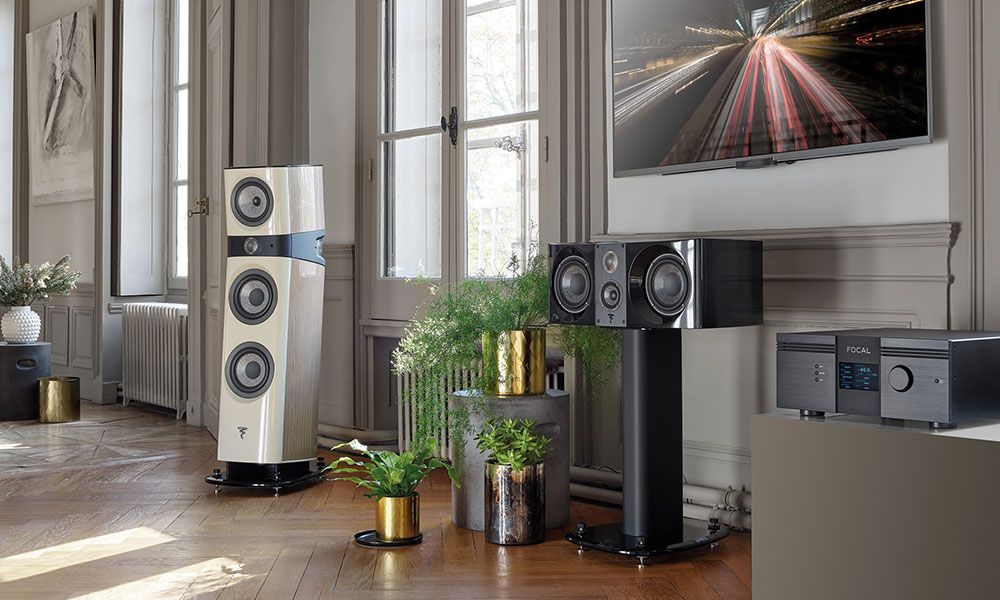 A market leader in innovative display mounting solutions, engineering company Future Automation specializes in mechanisms that conceal and reveal displays in modern smart homes, commercial spaces and marine applications. Their unique product line combines functionality with aesthetic appeal to offer greater flexibility for any vision. Future Automation's in-house design team crafts bespoke solutions for projects small and large, with a vast product line that includes lifts, wall mounts, ceiling mounts, table mounts, projector drops, moving panel mechanisms and more that can be seamlessly integrated into any AV installation. Sculpt the design you desire with beautiful, automated AV lifts and mounts from Future Automation.
A market leader in innovative display mounting solutions, engineering company Future Automation specializes in mechanisms that conceal and reveal displays in modern smart homes, commercial spaces and marine applications. Their unique product line combines functionality with aesthetic appeal to offer greater flexibility for any vision. Future Automation's in-house design team crafts bespoke solutions for projects small and large, with a vast product line that includes lifts, wall mounts, ceiling mounts, table mounts, projector drops, moving panel mechanisms and more that can be seamlessly integrated into any AV installation. Sculpt the design you desire with beautiful, automated AV lifts and mounts from Future Automation.
A global leader in the design and manufacture of advanced visual surveillance solutions, IC Realtime innovates and delivers expansive video technology for the residential, commercial, military and governmental markets. IC Realtime's line of surveillance solutions seamlessly integrates with the latest smart devices and control systems in your Colleyville-area home or business so you can easily monitor activities in real time whether you're present or away. Taking yet another step beyond their competitors, IC Realtime also offers the first-ever intelligent video surveillance search engine powered by AI, which uses deep learning technology to help you find exactly what you need from your video footage in seconds. When you choose IC Realtime, you choose the best in integrated security solutions.
JL Audio is a consumer and professional audio manufacturer focused on delivering unique engineering, superior quality and high-performance audio to sound enthusiasts around the world. JL Audio was founded in 1975 on the belief that great audio has real value and that their discerning customers can "tell the difference." The Florida-based company is known as one of the pioneers of the car audio industry and is also active in the marine, home, mobile and powersports markets. JL Audio is particularly famous for their subwoofers, which have received the highest accolades from audio reviewers and demanding audiophiles around the world and feature proprietary, patented technologies that require unique assembly techniques. Nearly all JL Audio speaker systems are built in the United States and overseen by production and logistics professionals who make sure every product maintains the company's high-quality standards.
Founded in 1958, LG Electronics is driven by the desire to deliver a better lifestyle for homeowners. Through years of innovation, the South Korean company has become one of the leading manufacturers in home electronics. Among their wide-ranging solutions, they offer award-winning OLED TVs, AI-based entertainment platforms, soundbars and Blu-ray players. Throughout, they have been standard bearers in quality, from ultra-thin designs that blend seamlessly with the environment to cinematic short-throw projectors that deliver 120-inch images even in ambient lighting. Their webOS platform is their latest advancement in home technology, providing easy access to the top streaming services including Netflix, Hulu and Amazon. WebOS even offers AI-based entertainment recommendations and allows you to stream movies, TV or music from your iOS device to any LG TV through Airplay2.
Inventors of the solid-state dimmer in 1959 and now holders of 2,700 worldwide patents, Lutron has expanded their product offering to more than 15,000 products. Lutron makes it possible to craft the perfect atmosphere at home or in the workplace to complement your day-to-night activities with personalized lighting and shading control for enhanced comfort and productivity. Recall your favorite settings from a master keypad or remote to easily transform your environment with just a tap or set your lights and shades to adjust on their own so you can focus on the activity at hand. From the workplace to the home, Lutron provides sophisticated solutions for custom lighting and shading that operate seamlessly at your command.
A leading innovator of professional-grade IP networking solutions, Luxul offers a complete line of products that simplify network design in the home and business. Experience reliable and scalable connectivity in the most demanding network deployments, ranging from LANs and WLANs to mobile wi-fi for any size application. Luxul networking offers high capacity load balancing, role-based access control, indoor and outdoor coverage options, proper security protection and more. Gain stronger peace of mind with free lifetime support, whether you require a single-room or expansive property solution.
For more than 40 years, Middle Atlantic has manufactured exceptional support and protection products for mounting integrated AV systems in residential and commercial spaces. Headquartered in New Jersey, Middle Atlantic Products builds every product exclusively in the US and optimizes each solution for system reliability and efficiency, from thermal considerations and built-in cable management to pre-installed washers on every rack screw. Products range from equipment racks and enclosures to technical furniture, display mounts and more. Whether you need trusted infrastructure for a home media room, an office conference room or classroom, Middle Atlantic Products has the solutions you need for ensured longevity and performance.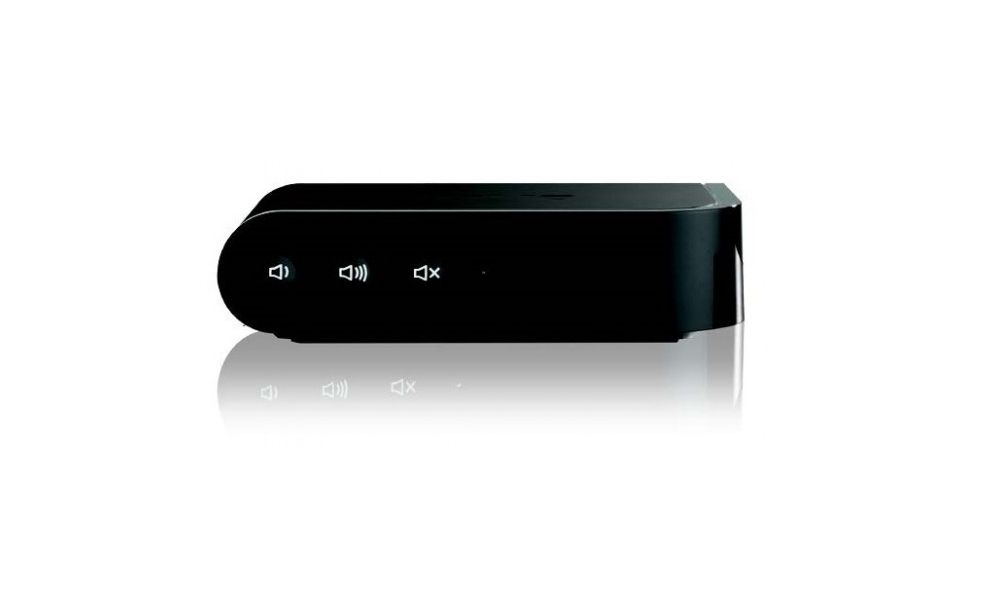 Dedicated to engineering innovative products for multi-room audio, our passion for music is matched only by our desire to deliver it with brilliant quality - to any (or every) room of the home. From Nuvo's award-winning line of speakers to the flexible Player Portfolio system, it's easy to build the perfect audio experience for any space.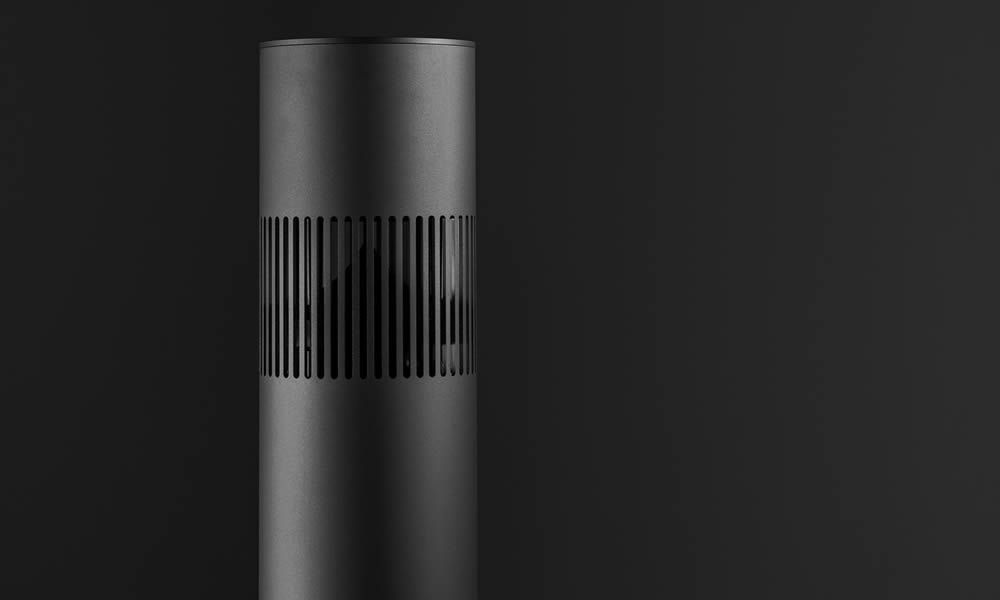 Origin Acoustics leads the industry in high-fidelity architectural speaker solutions that redefine your auditory experience. Enjoy pristine sound from any angle in your home or business with Origin's in-wall and in-ceiling speakers that intelligently pivot to focus the sound at the designated listening area. Installation is seamless, accomplishing sightless audio from discreet grilles that blend into your décor and deliver astonishing sonic performance when you want it. From your bedroom to your yacht and even the outdoors, Origin has a delicately crafted speaker system for any place you desire.
Since 1975, Panamax has been #1 in the development and introduction of innovative products & services in the power management category for consumer electronics. So much more than surge protection, Panamax has been solving power management problems for over 40 years. The same engineering expertise and innovation that developed our award-winning, patent-packed products are built into the next generation of cutting-edge technology solutions for a wide variety of electronics applications. Install with confidence with the best in power and energy management.
Enjoy a more comfortable environment while reducing your energy consumption with QMotion's advanced shading systems. Using a mobile app, voice commands or elegant keypads, open and close shades throughout your space for the ultimate comfort and efficiency. One of the industry leaders in motorized shades, QMotion helps residential and commercial spaces optimize their use of natural light. Electric shades open and close in unison with silent motors that won't interrupt your daily activities. Founder Willis Mullet instilled an expectation of uncompromising quality found in all of QMotion's products. Aesthetics never come second to Qmotion with slim brackets, decorative mounting options, and a wide range of fabric styles and colors. Transform your décor and lifestyle by integrating their cutting-edge automated shades.
Elevate your expectations of home entertainment with Samsung's most innovative and advanced range of televisions that offer an impeccable visual and auditory experience for film and gaming enthusiasts alike. Samsung's proprietary Quantum Processor is the mastermind behind their unrivaled QLED 4K and 8K TVs that display a depth of detail, contrast and realism never seen before. Even when not in use, Samsung displays add beauty to your home by transforming into framed artwork or blending into the decorative pattern on your wall, elevating your space while turned on and off.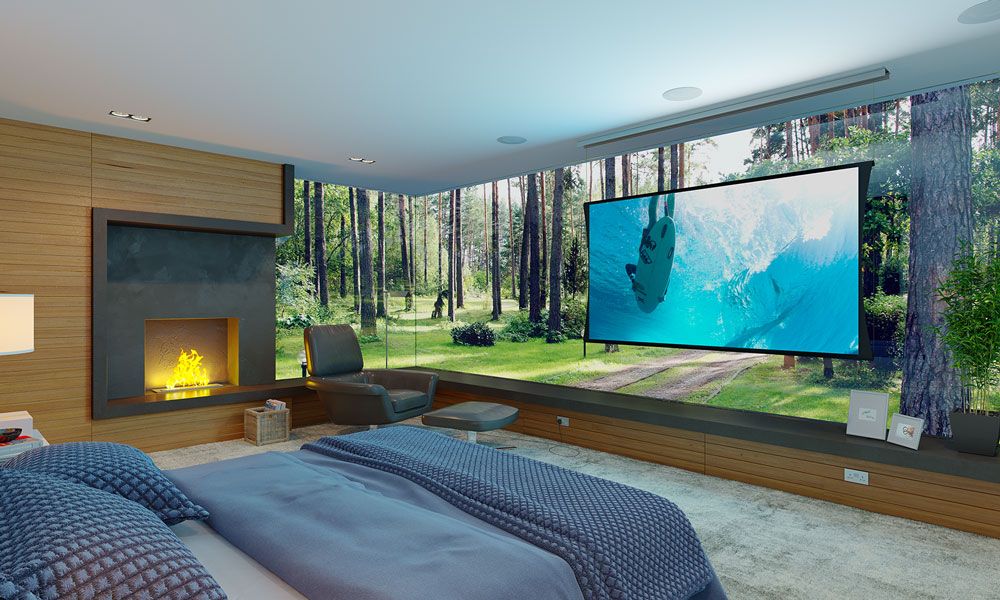 Unleash the full potential of your home theater with Screen Innovation's masterful indoor and outdoor screen models. Revolutionize your viewing experience with ambient light rejecting screens so you can enjoy your favorite films even during the day. Embrace the big screen experience in a stylish environment with their sleek, zero edge models that fit seamlessly in any space. Now you can even take your screen on the go with the Solo line model featuring a portable cassette and a two-year battery life. Tiles and rear projection screens, meanwhile, allow unique and engaging digital signage solutions for businesses. Recently, Screen Innovations has also released motorized shades for indoor and outdoor use in a wide range of models and colors.
Revel in the perfect harmony of design and technology with Séura's award-winning line of smart mirrors and TV solutions for your indoor and outdoor spaces. Improve your morning routine with Séura SMART technology that incorporates seamlessly into a custom vanity for total home control at the touch of your bathroom mirror. Elevate your living room with intelligent 4K TV displays that disguise as beautifully framed mirrors when turned off. And see yourself in the best possible light with elegantly lighted mirrors that illuminate your bathrooms without the need for cluttered sconces and light fixtures. Certified as a Woman-owned Business Enterprise and with all products manufactured in Green Bay, Wisconsin, all Séura products get to wear the badge of Made in the USA by American craftsman.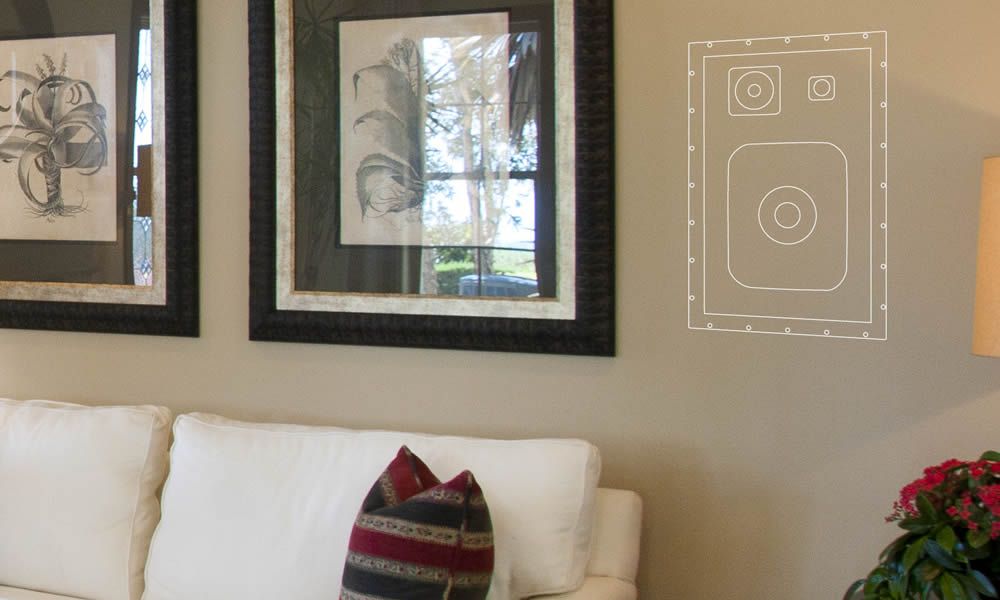 Established in the early 1980s, Southern California-based Dana Innovations is the parent company of Sonance, iPort and TRUFIG. Sonance specializes in designing high-quality audio systems for luxury homes and businesses that work in virtually any environment, from in-wall and in-ceiling to expansive outdoor landscapes and more. Enjoy sightless surround sound that immerses you into your favorite blockbuster film or musical soundtrack with discreet speaker solutions that complement any indoor décor or hide evenly throughout your Westlake-area gardens and foliage. With Sonance, delight in immaculate, high-end sound with minimal visual impact thanks to the beautiful blending of technology and aesthetics.
Delight your senses with professional-grade home entertainment solutions designed to harmonize both audio and video for a breathtaking, true-to-life experience. Unprecedented contrast, color and realism are made possible with Sony's proprietary technologies that also lead in pixel-by-pixel detail for texture you can practically feel. Whether you're outfitting a multi-purpose media room or a dedicated private cinema, Sony's line of premium 4K HDR projectors and TV displays, AV receivers and high-resolution speakers work in tandem to craft the immersive experience intended by film and video game creators.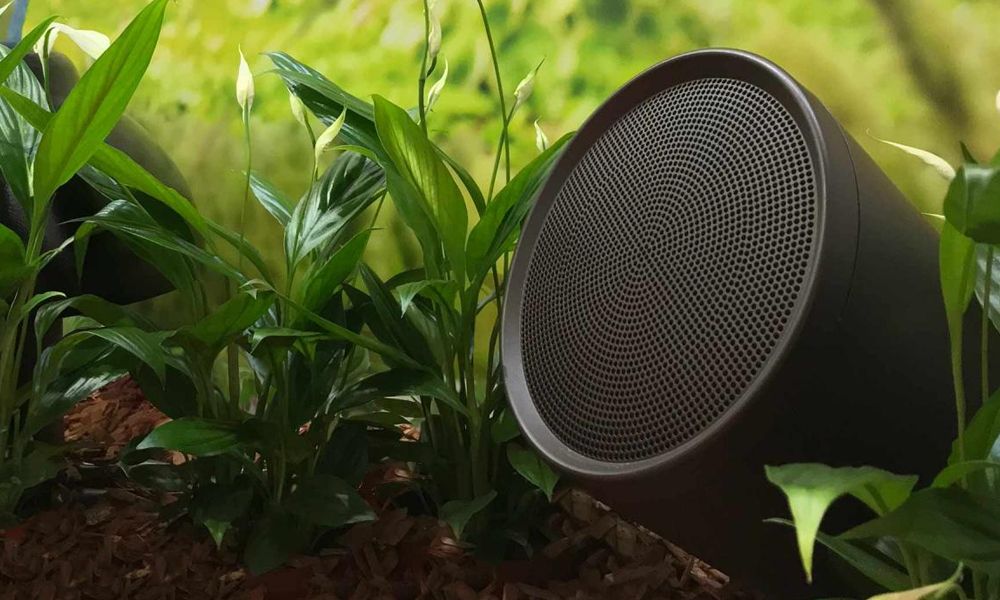 SpeakerCraft's commitment to customers has been turning houses into homes for nearly four decades. We didn't just help to establish the custom installation industry—we continued to define it, delivering a steady stream of in-wall and in-ceiling hi-fidelity audio sensations that make every listening moment more meaningful. Why our devotion to great sound? If you're like us, audio is integrated into your every day—from music, movies and TV soundtracks to news, weather, traffic, even talk-radio. You also believe that great audio quality improves each listening experience. But just how, where, and how loud you like your life's soundtrack is up to individual preference. Meeting your diverse needs is why SpeakerCraft produces a broad range of speakers and innovative sound solutions. By bringing stunning sound and design to every room of your home, SpeakerCraft reignites your passion for music and sound—enhancing your enjoyment of every day.
Home technology professionals have chosen SurgeX as their go-to company for surge protection technology since 1995. Through a wide range of products including branch circuits, sequencers and UPS systems, they protect technology from unexpected surges that cause lengthy reboots and destroy equipment. The company's innovative technologies address surges and harmful side effects that create ground contamination and further degrade components. Employing inrush current elimination, SurgeX removes all surge energy without any of the dangerous side effects. Catastrophic over/under voltage shutdown manages power variations before they affect any equipment. EMI/RFI impedance tolerance eliminates most ordinary and common mode noise for optimal AV performance. These products also come with remote management tools to oversee your system and immediately flag issues.
Bespoke sound solutions from Triad stand apart in an audio industry filled with cookie-cutter products. Relish in superior sound with their high-end architectural speakers designed to integrate elite sound reproduction into luxury living environments. Expertly designed, hand-crafted and installed, Triad audio solutions are ideal for any application ranging from 2-channel to immersive surround sound. All their speakers are built-to-order at their Portland facility to deliver exactly what you need while showcasing all their latest audio technology. Designed using European drivers used by only the top manufacturers in the world, Triad offers the best performance and value. Enjoy a wide range of models available, from their flagship loudspeakers to their more discreet in-wall and in-ceiling varieties.
In the spirit of the true audiophile, Gordon J Gow Technologies, Inc. developed Tributaries cables. Designed by music lovers for music lovers, the Tributaries collection features a stunning array of digital and analog audio interconnects, speaker cabling systems and power cabling systems constructed with the finest metallurgy and materials. Assembled in the USA with  painstakingly meticulous hand craftsmanship, Tributaries integrates Individually insulated interconnect and speaker cable strands with new multi-gauge innovations to create proprietary cable geometries designed to significantly reduce distortion, provide a consistent tonal balance, lower the noise floor and improve detail allowing the music to bloom. In the spirit of the true cinephile, Gordon J Gow Technologies, Inc. developed Tributaries UHD HDMI cables, the most advanced line of Ultra High Definition HDMI cables available today. Designed by film lovers for film lovers Tributaries UHD HDMI cables were developed using meticulous electronic and mechanical engineering designed to exceed HDMI specifications by a minimum of 20% providing headroom to overcome possible system inadequacies.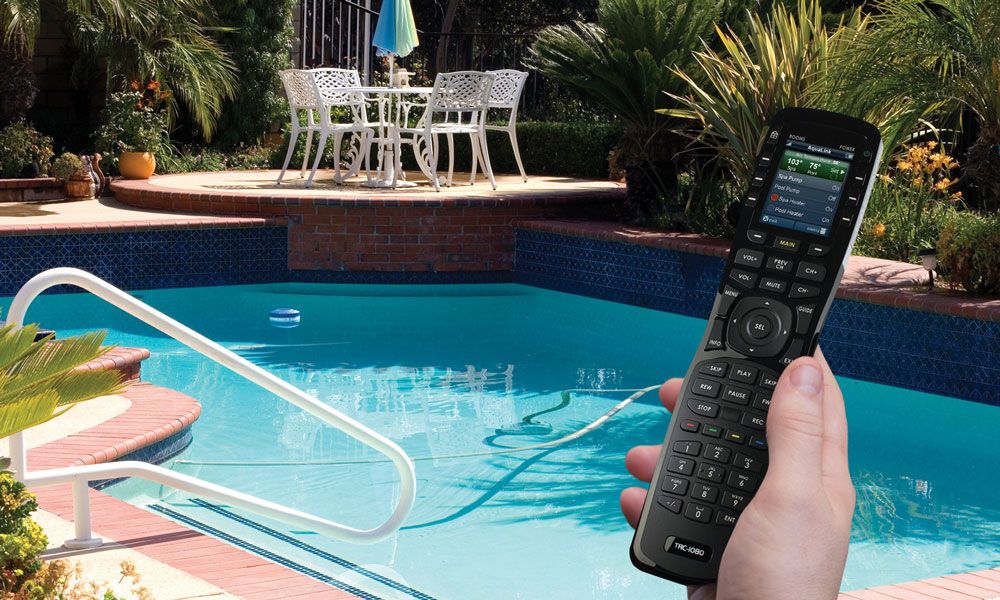 URC delivers premium home automation and control solutions, bridging all your connected devices. Their Total Control 2.0 platform lets you seamlessly manage your media, security, lighting and more from one easy-to-use and customizable graphical user interface. Gain access to the Total Control 2.0 experience from your smart device of choice, including elegant touchscreens, handheld remotes, keypads or mobile apps that are all driven by powerful URC system processors. Hands-free control is also available through voice commands from Amazon Alexa and Google Assistant. This professionally installed and programmed system integrates with thousands of products in addition to the native URC product line up. Headquartered in Harrison, NY, URC has been a global leader for 25 years in automation and control for both residential and commercial projects.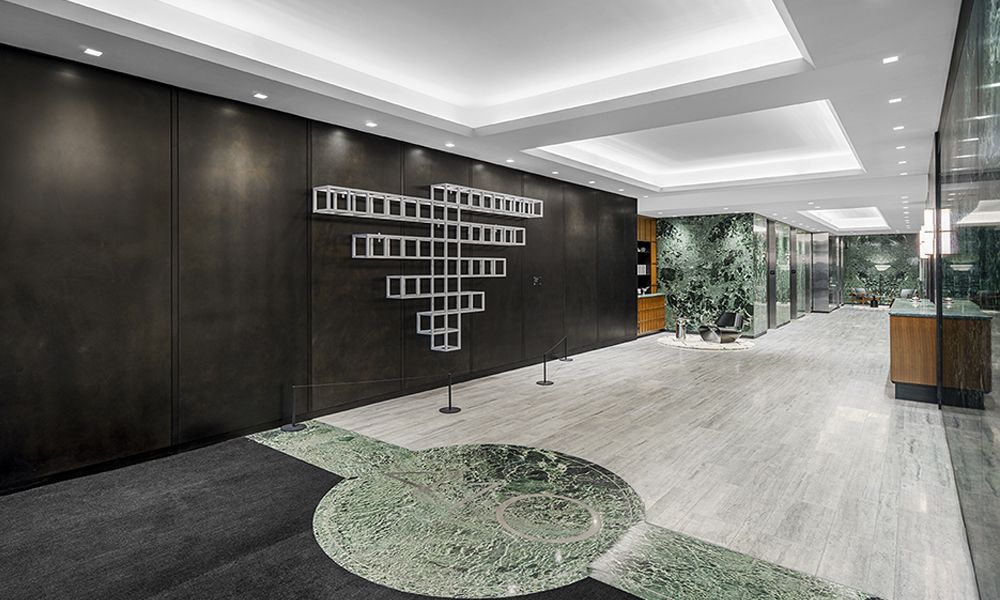 With a history of lighting innovation dating back to the 1930s, USAI has long been a leader in the lighting industry. Understanding the lighting design needs of the market and translating those needs into forward-looking LED lighting products with superior optical, thermal, and dimming technologies is how USAI has built its reputation. Our research and development teams are consistently putting forth new products and winning patents and awards for our ideas and proprietary technologies. In addition to our renowned LED lighting products, we also manufacture sophisticated traditional lighting products for use with compact fluorescent and low-voltage halogen sources.
Specializing in smart home automation for luxury spaces, Vantage offers stunning one-touch interfaces available via dedicated touchpads or mobile apps. Through white-glove customer service and cutting-edge products, Vantage delivers a smart home experience tailored to high-end clients. Having over 30 years of experience in the luxury lighting and automation industries, their wide range of hardware and software strikes a balance between functionality and sophistication. Use their sleek Equinox widgets that offer easy access to shades, lighting, climate and personalized scenes. Add their elegant line of keypads with custom trips and finishes that blend in perfectly with your décor. Retain your favorite brands while upgrading your user experience through Vantage's partnership with companies like Sony, Honeywell and Philips Hue.
Wilson Electronics is one of the best known names in cell phone signal boosters and a pioneering force in the signal booster industry. As cell signal booster technology has progressed throughout the years, Wilson Electronics has been there to help consumers and businesses get better cell signal and faster data speeds. In 2015, Wilson Electronics renamed it's consumer brand to weBoost, and has been developing commercial and industrial level professional boosters under the name WilsonPro. The Wilson Electronics cell phone booster brand is still well known throughout the industry, especially as older boosters still bear the name, but the weBoost name is starting to gain traction.
Based in Carson City, Nevada, Wisdom Audio delivers high-performance sound without the clutter through their architectural in-wall and in-ceiling speakers. Only available through highly vetted dealers since it was founded in 1996, the company also specializes in calibration services and dedicated home theaters. Each product delivers power and precision for the ultimate sound reproduction. Wisdom Audio leverages film planar magnetic transducers, electronic crossovers and unique woofer designs to surpass the performance of traditional speakers. Employing a wide range of in-ceiling and in-wall speakers, they offer a model for any application. Even the most advanced audiophiles have something to choose from with their super sleek Sage and Wisdom free-standing speakers. Make the most of your new high-end speakers with their expert calibration services, which help with speaker layout, subwoofer analysis and overall design based on your space.
Start Your Journey to Smarter Living
Connect with us to learn more about how these industry-leading brands work together to create your dream smart home or business.