How to Use Smart Lighting to Boost Your Interior Design
Make Your Home More Stylish With the Right Control Solution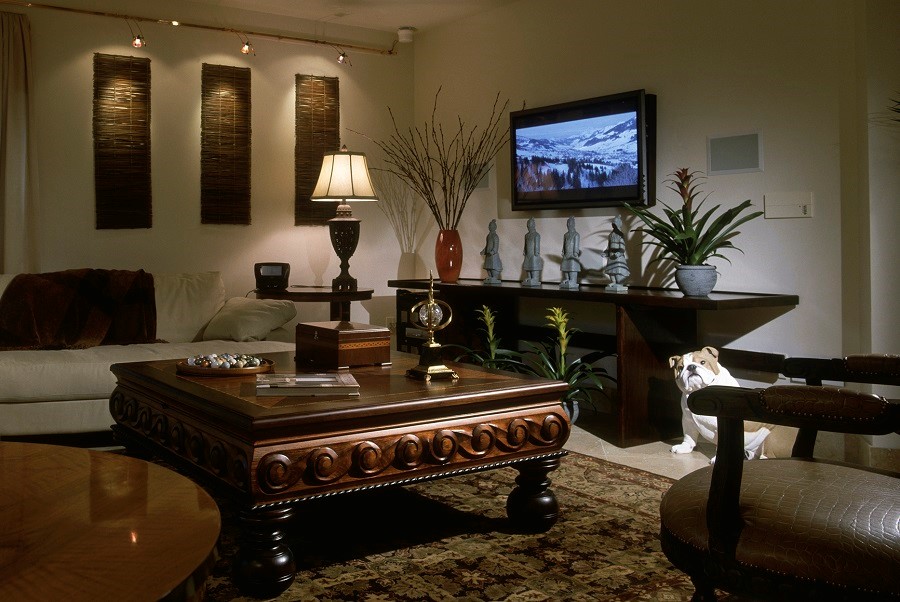 Of all the things interior designers take into account when working on your Westlake, Texas home, lighting is often one of the most critical components. It may be easy to focus on wall colors, artwork and furnishings, but professionals know lighting is the glue that brings it all together. Make their job easier with a lighting control system that helps you find the perfect setting for all your lights while reducing unsightly clutter on the walls.
SEE MORE: 5 Ways to Manage Your Lights With Smart Control


Reduce Wall Acne With Centralized Control
Very few people can argue with the practical benefits of having centralized control of all your lights. From a touchpad, tablet or smartphone you can access any fixture in your home. But there are a lot of stylistic benefits to centralized control as well.
Ever get inspiration for your interior design by browsing fashion magazines? You'll notice there are never switches or outlets on the walls. While you can't eliminate outlets without some help from Photoshop, you can certainly do so with your switches. Centralize control to a stylish touchpad flush-mounted on the wall. Whether you're going for a modern look or a more rustic feeling, you can always do away with some of the wall clutter.


Highlight Your Home's Best Features
With intuitive control, you can also play around with your lighting arrangements. Have overhead lights for routine activities and focused LED fixtures to highlight works of art, furniture, or architectural features. You can adjust what you want to showcase at the touch of a button.
If you're home alone reading a book, save energy by dimming architectural fixtures and raising the lamp by the couch. If you have friends over for a get-together, you can then show off the new speakers you bought or change the colors of your LED lights to set a more festive mood.


Use Dimmers For the Perfect Lighting
While dimming is not a new concept in lighting control systems, it has certainly been improved upon over time. With a touchpad or smartphone –and the right light bulbs in place—you can dim from 0-100 percent rather than having to play around with a knob on the wall. This gives you unprecedented versatility when 'coloring' your space.
You can choose dimming settings for each fixture depending on its function. Add depth and warmth to your space while showcasing certain features. Most importantly, all these settings can be saved into your system and brought up again in a matter of seconds. No need to fiddle with your controls trying to recreate the perfect scene.


Give your home the luxurious style it deserves with an intuitive lighting control system from DB Media Solutions. Contact us to set up a consultation!