How to Deal With Ambient Light in Your Home Theater System
Minimize Glare for a Better Viewing Experience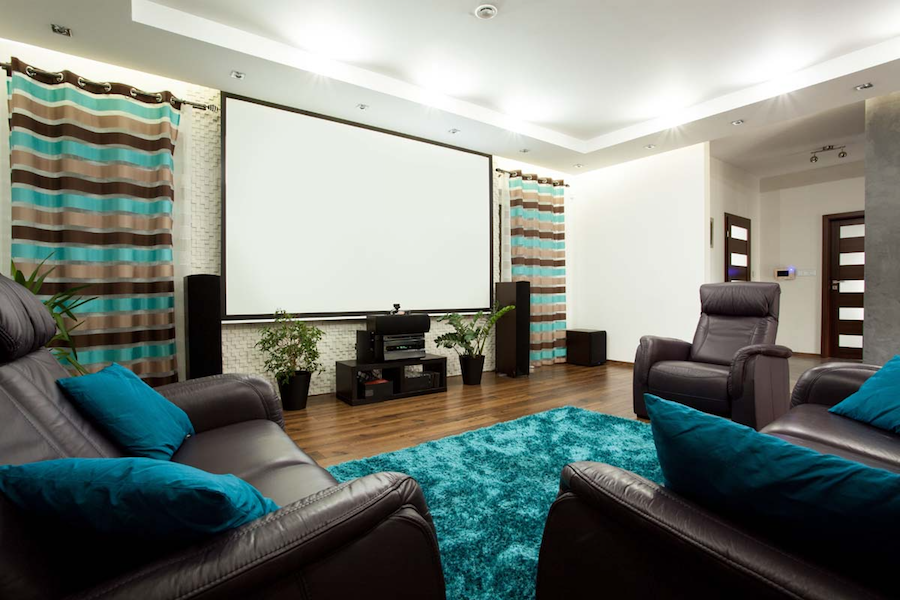 If you're thinking about installing a home theater system in your Southlake, TX residence, there's one major concern you may not have considered. No, we're not talking about how you can watch beautiful 4K content, or how you can achieve the best 3D surround sound possible. It's even simpler than that – we're talking about how you can minimize ambient light and glare as part of your viewing experience. In this blog, we'll take you through different technologies that can help prevent washed-out picture in your space. Read on for more.
See Also: How to Choose the Best Screen for Your Home Theater System
Smart Lighting Design
The way your lighting is designed can have a big impact on the amount of glare you see on screen. All fixtures should be pointed away from the screen, so the image won't be overpowered by them. Moreover, you should have zone controls implemented, so that you can control the lights around the screen separately from the ones in different parts of your theater space.
Motorized Shades
While many home theaters exist in a basement or other generally dark space, there may still be windows and doors that can let in ambient light if you're not careful. All of this ambient light could be the difference between a watchable movie and a completely disastrous experience. By integrating smart blackout shades on any windows or doorways that may cause problems, you have one-touch control over how dark your room can get.
High-Contrast Screen
When there's simply too much ambient light in a room, like when the theater exists in a garage or attic, you can invest in a high-contrast screen. While traditional screens are white, to reflect back the most light from the projector, high-contrast units are typically dark gray or black. Due to their unique construction, they are able to reflect back on the light directly in front of them. The result is a clear, sharp image that's not washed out by the sun, even when you watch in the middle of the day.
Rear-Projection
When space allows, like in an outdoor theater, rear-projection is the way to go. In this kind of theater setup, the projector sits behind the screen and projects onto a specialized material that filters light through and produces an image. In a traditional arrangement, the projector sits behind the viewers and the light reflects off of the screen to produce the image. The result of the former is that the image is brighter and sharper, which allows it to handle outside light more readily.
Are you tired of ambient light ruining your home theater system? Contact DB Media Solutions today!