5 Rooms that Benefit from Home Video Distribution
Enjoy Media in Every Area of Your Westlake, TX Home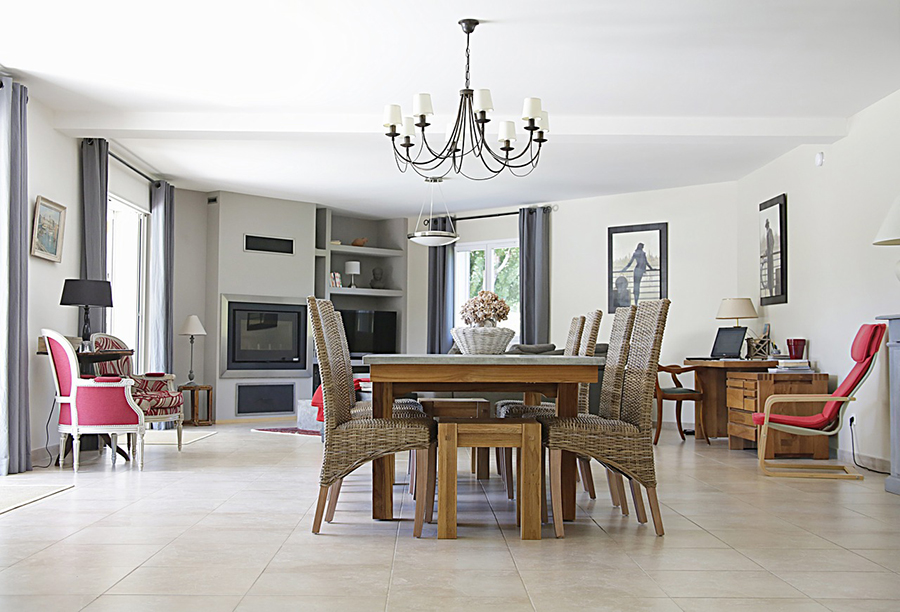 The world has changed a lot in the last decade. Before 2007, iPhones didn't even exist, and technology in the home was far from commonplace. Now, it's not unusual to have televisions and smart devices in every room of the home. You might think that the more technology you have, the harder it is to manage it all, but that doesn't have to be the case. Solutions like home video distribution allow you to easily control all your media across multiple devices.
In a previous post, we covered how home video distribution works, but let's delve deeper into how you can make the most of this system in each room of your home.
1. Living Room
Let's get the obvious room out of the way first. The living room is typically what comes to mind when somebody mentions televisions, and it's usually the main reason why homeowners decide to go for a video distribution system. Either they're tired of cluttering up the living room décor with countless media devices or they're tired of being limited to a single room just to watch a movie or enjoy the latest episode of a TV show. Whatever the reason, consider the living room a must-have for video distribution.
2. Kitchen
There are plenty of great reasons to add a TV to your kitchen. You can try a new recipe alongside an episode of your favorite cooking show or have reruns playing in the background while you prep dinner. However, a TV in the kitchen isn't much good if it can't play the TV show or movie that you want to watch. With a video distribution system, your waterproof kitchen TV can have access to all the same media as the TV in your living room—sans cords or equipment.
3. Home Theater/Media Room
Like the living room, any home theater or media room worth its weight will have a video distribution system in place. A large part of what makes home theaters special is the ability to sit down, press play, and enjoy the immersive cinema experience. That experience shouldn't involve sifting through different Blu-rays, booting up the Blu-ray player, finding the right remote for the projector, and so forth. Instead, all the devices are connected to one central control system that you can access right from your smartphone or tablet.
SEE ALSO: How to Connect All the A/V Devices in Your Home
4. Bedrooms
When you're watching a movie late at night, it's great to be able to snuggle up in bed and fall asleep right as the movie ends. That's not quite so easy when all the media equipment is located downstairs in the living room or theater. Once you have video distribution in place, it's a simple matter to add bedrooms to the system. You can keep the clean, uncluttered look while still enjoying full access to your different media.
5. Outdoor Areas
Okay, so this technically isn't a "room" per se, but it's still an area where home video distribution can make a big impact. It's easy to find televisions that are designed to withstand the harsh Texas sun and occasional rain, but you'll have a harder time finding weather-resistant versions of cable boxes, gaming consoles, Blu-ray players, etc. Instead of lugging these devices outside whenever you want to watch a movie while relaxing in the pool, our team can hook up the outdoor television to your distribution system.
Of course, you're not limited to just these five areas in your home. Wherever there's a television, we can give you access to your full range of devices and media. To learn more, contact DB Media Solutions today.